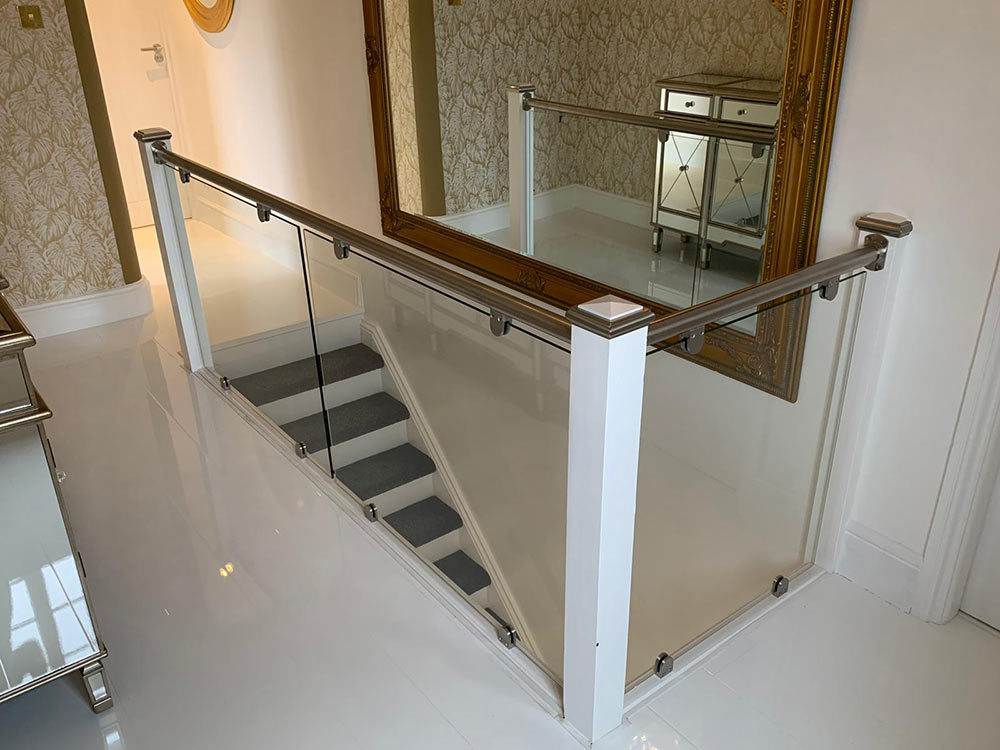 Don't move, Improve.
So your thinking it may be time to put your house on the market and move, but have you asked yourself the question "can we add any more value to our existing house before we put it on the market?"
You may have revamped the kitchen the bedrooms maybe the flooring, but what is the first part of your house people see when they enter.
The staircase,
 this should be regarded as a practical piece of furniture and is in fact probably the largest piece of furniture in your home.
Have you taken full advantage of the options to hugely improve the stairs and therefore the value of your home?
These days you can purchase easy to install glass staircase upgrades, simply removing the existing spindles and replacing with a glass stair panel makes a huge positive visual impact to visitors to your home, whether prospective buyers or friends and neighbours.
Online specialist companies like stairfurb offer a choice of cost effective solutions to add massive value to your home, this can be a simple swop of stair spindles for glass panels, or include a stair handrail upgrade to stainless steel handrail oar oak handrail; but at what cost?
Keep your eye out for any special deals or promotions and you could convert your old stairs into a modern system that looks like it cost £1000's from as little as £500-£700.  
The stair refurb systems are more simple to install than you might imagine, have a look at stairfurb videos.